About
Nursery Roll is a wonderful outreach opportunity for your church to connect with new parents and offer helpful materials as they share Jesus with their children. Each Nursery Roll packet is full of materials—designed specifically for children under three and their parents—that nurture the spiritual, emotional, and physical development of a child.
1.
Order one Nursery Roll packet per child.
2.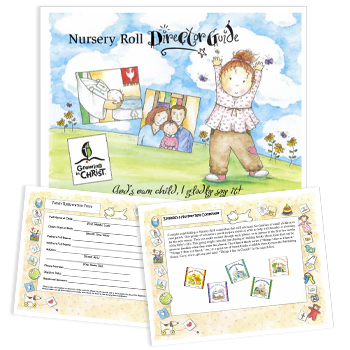 3.
Follow the three-year schedule for mailing or hand delivering the materials to the family.